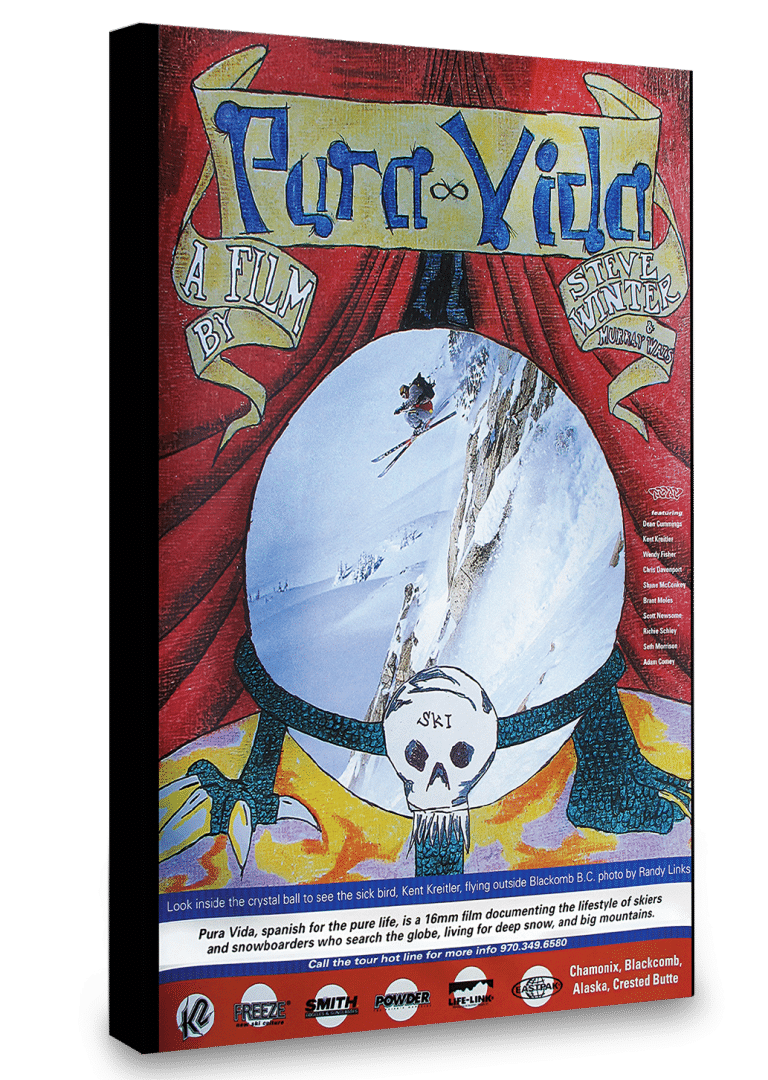 Pura Vida, Spanish for the pure life, is a 16mm film documenting the lifestyle of skiers and snowboarders who search the globe living for deep snow and big mountains.
Shot on location at: Chamonix France, Whistler Blackcomb BC, The Great State of Alaska, and Crested Butte, CO.
Starring: Dean Cummings, Kent Kreitler, Wendy Fisher, Chris Davenport, Shane McConkey, Brant Moles, Scott Newsome, Richie Schley, Seth Morrison, and Adam Comey.