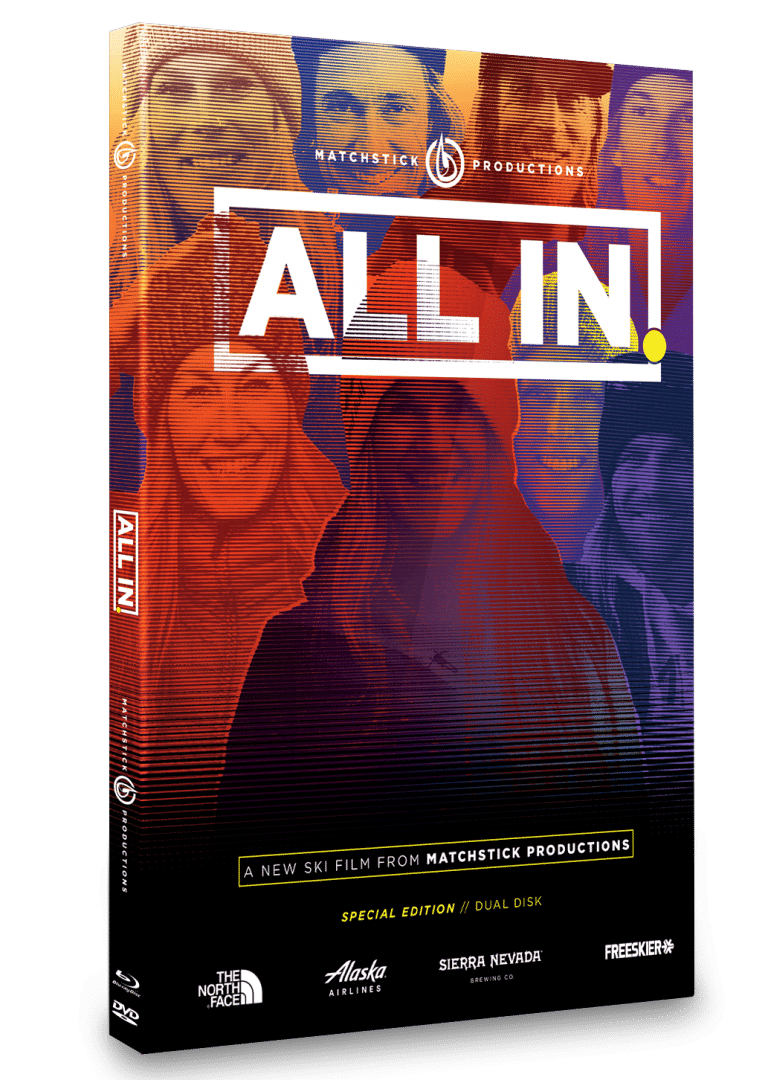 ALL IN – Matchstick Productions 2018 epic ski film delivers a first of its kind experience. This concept is spearheaded by a talented group of hard-charging women who wanted to disrupt the male-dominated ski film formula. Skiing isn't exclusionary, true fun in the mountains can be shared equally by everyone. This isn't your typical "Women can shred too" film, this is a kick-ass ski film that just happens to feature as many women as men.
Directed by Scott Gaffney, this film will embody the spirit of past Matchstick films with high-action ski segments, visually stunning imagery and engaging humor. Shot in exotic locations over the course of 2018, ALL IN will excite skiers across the globe. Follow the crew from the lift-accessed terrain of Snowbird to the dreamworlds of Japan and Alaska amplified by a soundtrack that will be on everyone's ski playlist next year. This film is light on story, high on action and full of fun loving personality. ALL IN is a reference to the commitment the athletes have to their sport while simultaneously alluding to the inclusionary nature of skiing.
ALL IN is captured in mind-blowing 4k definition. Shot on location in British Columbia, Alaska, Utah, Washington, Japan and South America. Starring: Angel Collinson, MichelleParker, Tatum Monod, Elyse Saugstad, Mark Abma, Wiley Miller, Johnny Collinson, and Cody Townsend.